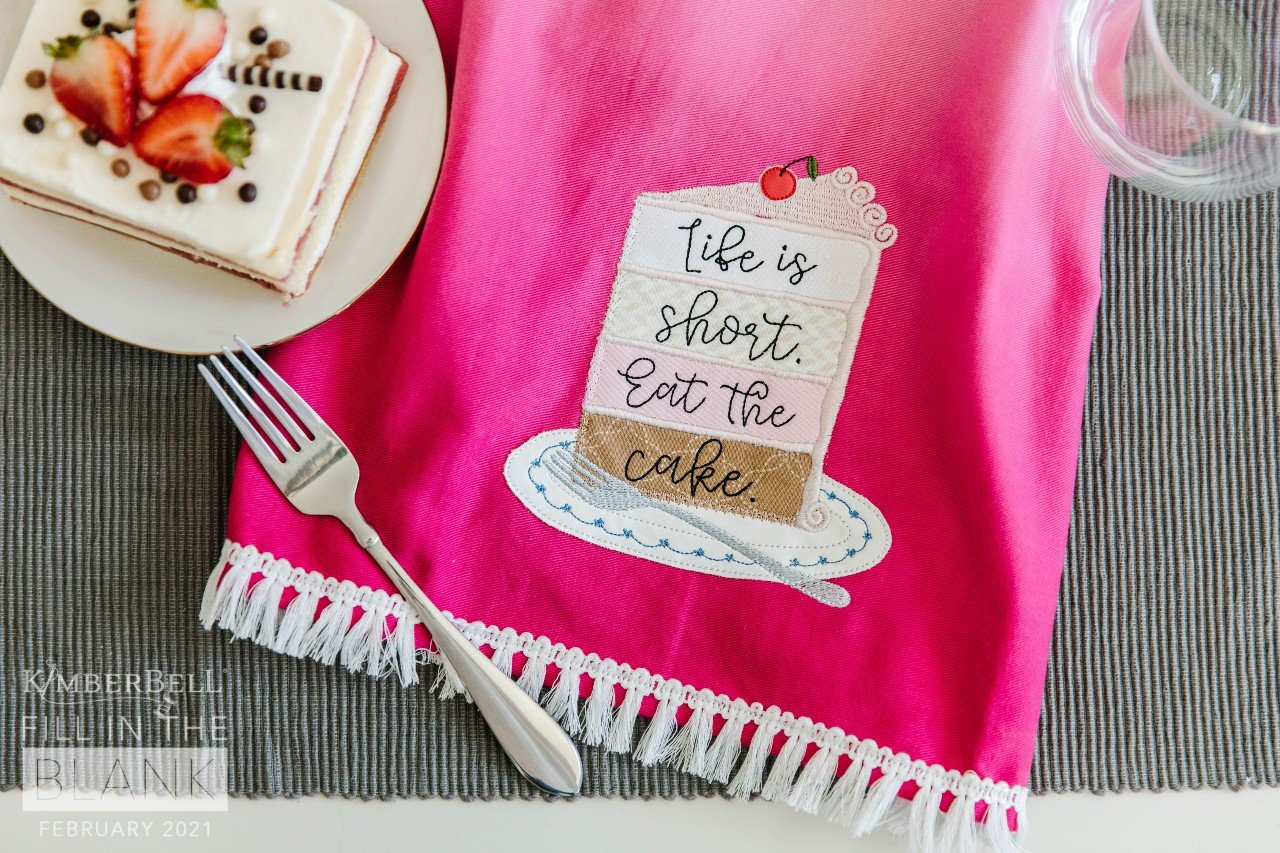 KIMBERBELL EMBROIDERY CLUB - We have 2 spots available for February!!
Fill in the "Blank": Life Is Sweet Tea Towel
Frequently Asked Questions:
1. What is a blank? A Blank is an item that can be embroidered. Kimberbell hasn't released all of the blanks yet, but we have seen some of the examples (Tote bags, Hand Towels, zipper pouches and more)
2. Can I sign up for the club and finance it? Yes, if you have a Sewing and More card from the Cotton Blossom, you can use it or apply for one in-store
3. Will there be kits cut for each project like last year? No, however we will provide a list of Kimberbellishments that coordinate with each project. In addition, each project can be customized with your own fabric and Kimberbellishments.
4. What supplies will I need? We will provide a supply list each month that will be available in-store and online What type of machine do I need? All brands of machines are welcome. You must have a machine that you are familiar with its operation and has at least a 5" x 7" hoop
Requirements: Must have an embroidery machine with a 5" x 7" hoop or larger. Fill in the Blank designs will always include a size for a 5×7 hoop, but sometimes there will also be additional sizes available.
Blanks will be available for pick-up during the third week of the month. If you would like shipping, please contact us at info@cottonblossomfabrics.com


| | |
| --- | --- |
| Skill Level: | Intermediate |
| Skill Details: | |
| Instructor: | Susan Ketzel |